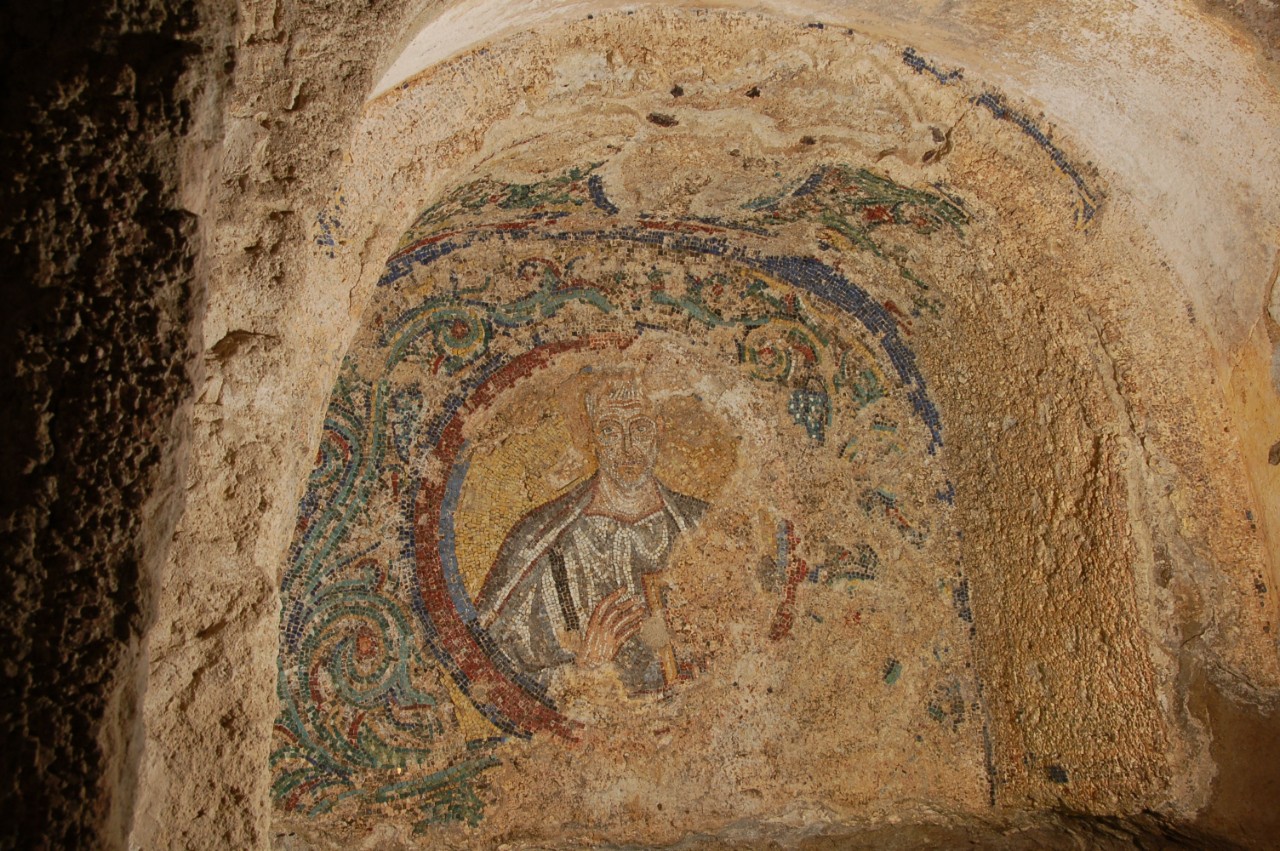 Address
Via Capodimonte, 13 - 80131 Naples NA
Opening Time
Monday - Saturday 10:00 - 17:00 (Last visit starts at 17:00); Sunday: 10:00 - 14:00 (Last visit starts at 14:00)
Contact
Tel: +39 081 744 37 14
E-mail: info@catacombedinapoli.it
The catacomb of St. Gennaro or Januarius at Capodimonte is composed of two, non overlapping levels to which the toponyms "upper catacomb" and "lower catacomb" have been attributed.
The original nucleus should be identified in the utilization and expansion that took place, between the end of the second and the beginning of the third century, of a room called the "lower vestibule". From this, in periods subsequent to the third century, the ambulacra of the lower catacomb developed following a horizontal and not a vertical pattern of excavation. The upper catacomb had various stages of development and it also originated from an ancient tomb which we call today the "upper vestibule" known essentially for late second century frescoes of the vault with exclusively Christian themes.
The topographic elements that characterize the upper catacomb the most are the small "basilica of the bishops" and the majestic "basilica maior". The former, which is located exactly above the sepulchral hypogeum that housed the relics of St. Gennaro, is dedicated to the memory of the first fourteen Neapolitan bishops. At the end of the fifth century, an extensive transformation of the nearby areas gave rise to the great "basilica adiecta" which has three naves and preserves many frescoes that can be dated from the fourth to the sixth centuries.