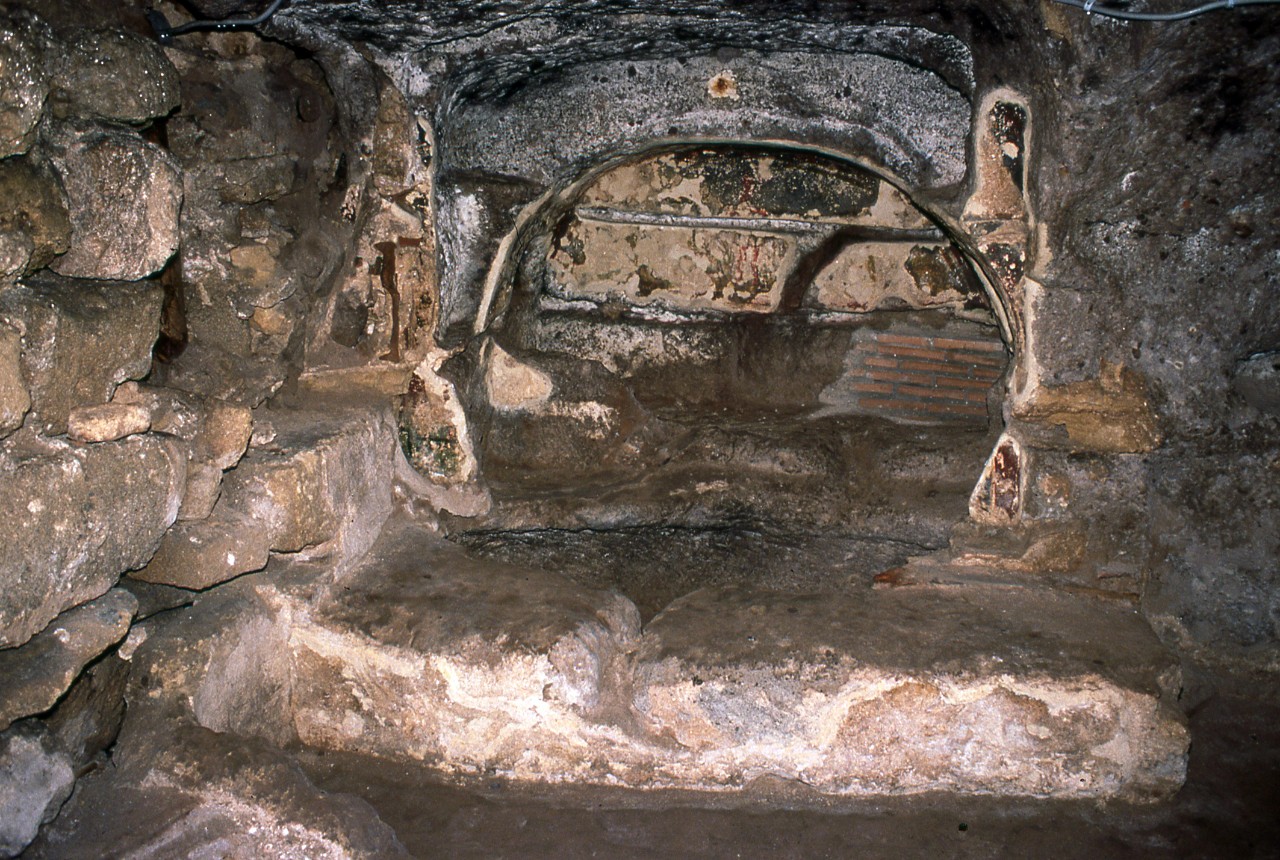 Address
Piazza Parrocchia, 22 - 09017 Sant'Antioco CI
Opening Time
Monday - Saturday 09:00 - 12:00 and 15:30 - 17:30 / 19:00 - 20:00 (Summer) Sunday and holidays 11:00 - 12:00 / 15:30 - 18:00 (Summer)
Contact
Tel: +39 0781 921887
Email: basilicasantantioco@tiscali.it
http://basilicasantantiocomartire.blogspot.com/
https://www.facebook.com/catacombesantioco
On the little island of Sant'Antioco located to the southwest of Sardinia in front of the coasts of the Sulcis and connected to the larger island, perhaps before Romanization, by a narrow isthmus, one of the most important Sardinian martyria is preserved. The Christian grave-diggers re-utilized a group of Punic funeral chambers adapted to the needs of the Sulcis community starting from the fourth century. The privileged deposition of the martyr Antioco gave rise to the formation of an articulated funeral complex.
The catacomb is accessed from the church, from the right arm of the transept, it is composed of a first environment with an apse and a vault supported by six columns; in the middle there is a sarcophagus where the remains of the martyr would have been guarded. Behind this first environment has opened a second atmosphere, considered a kind of "retrosanct", or the place where the most eminent characters of the Christian community were buried who wanted to rest as close as possible to the martyr.
The catacomb conserves at least two other spaces, nowadays communicated by an opening but that, originally, they had to be two different Punic tombs. It is an elongated environment with remains of decoration of the church V d.C. and some Christian inscriptions. Through some passages you reach a space, considered by tradition as the place where Antiochus retired to pray and died before being reached by Roman soldiers, where a tomb of the type called "a baldaquin" is found, datable between the 5th and 6th centuries AD, with pilasters that rise until reaching the vault.