Catacomb of St. John in Siracusa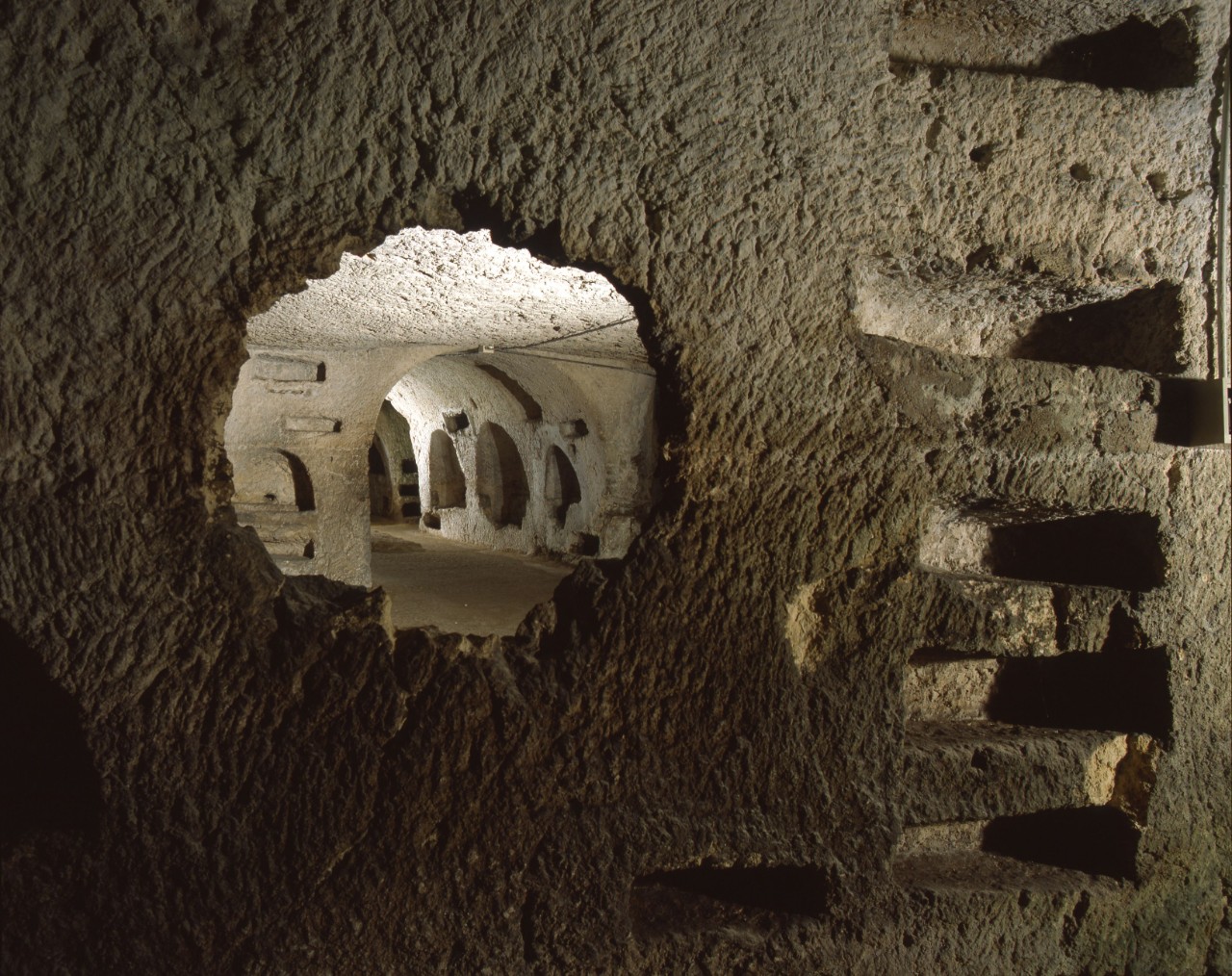 Address
Largo San Marciano, 3 - 96100 Siracusa SR
Opening Time
Monday – Saturday, 09:30 - 12:30 and 14:30 - 16:30; From 26th December to 6th January, 09:30 - 12:30 and 14:30 - 17:00; Summer: Monday – Sunday, 09:30 - 12:30 and 14:30 - 17:30; July – August, 10:00 - 13:00 and 14:30 - 17:00
Contact
Tel: +39 0931 64694
Email: info@kairos-web.com
Sito web: www.kairos-web.com
Annual closing
7th January – 7th February
St. John's is the largest community cemetery in Siracusa after the Peace of the Church. With its enormous epigraphic documentation, it is also the privileged area of investigation for providing a general picture of Christianity in the city.
From the monument's plan and lay-out it appears obvious that the catacomb of St. John originated after 313 and continued its life over the fourth and fifth centuries, whereas in the first decades of the sixth century inscriptions related to Goths are noted (491-535).
In the beginning, the community cemetery appears to have been planned according to an almost exclusive kind of burial: the arcosolium with multiple depositions. In the catacomb's topographic and architectonic development, the creation of several rotundas breaks up the series of standardized tombs in order to obtain adequate spaces for the representatives of the Church and imperial hierarchies.
To learn more, buy: The catacombs of St. John